Welcome to Ancient Wisdom
Here we seek streams by which the knowledges and voices of Ancient Wisdom can illuminate the present, weaving a global community that is in harmony with nature. We drink from ancestral wells, listen to the spirits that moved in our ancestors, draw from the past to restore and rebuild, and grow a future in which life is cherished.
This platform was created to connect people with ancient wisdom, and with transformational leaders, spiritual teachers and healers who carry this wisdom. In the spirit of Sankofa we carry this into the modern day to help bring solutions to global problems.
Tap into different aspects of ancient wisdom as it relates to pertinent issues in your life, society and the environment. Learn from the wisdom of our elders as you immerse in ancient African indigenous tools and techniques that will help you gather the lost pieces and reclaim wholeness.
Through our courses you have access to powerful learning experiences to help you awaken to a fulfilled life, to find your mission and to achieve your full potential.
Meet our community of transformational healers, artists, scientists, activists and indigenous wisdom practitioners who are all on the same mission – to raise human consciousness.
Dion "Kummt'sa" Noubitsen
Ancient Wisdom Africa Inspirations
The following Ancient Wisdom Keepers – who have passed on to the Ancestral Realms – continue to inspire the platform.
Jan Ci Ku – Oom Jan van der Westuizen
‡Khomani San Heart of the Spear
Mbuya Nehanda
Mhondoro – Supratribal Guardian and "Lion Spirit"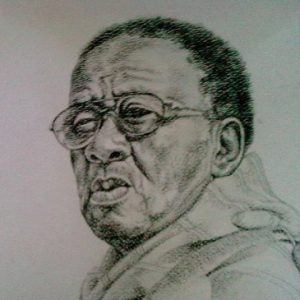 iSanusi Credo Vusamazulu Mutwa
Sanusi, Sage, Seer, Polymath